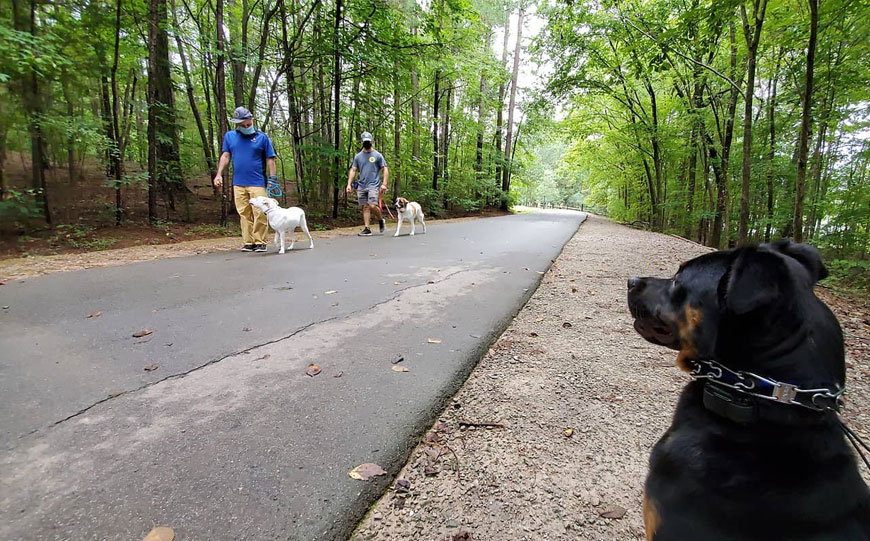 Ultimate Dog Package (UDP)
Price $2,900 (over $600 savings and guaranteed obedience results- I will keep working with you or your dog until we achieve your results without charging any extra). Can also receive extra training at no additional cost if you join us in public when we trained on the second and third week. This part is not required but highly recommended. I just asked you to contact this a day before with your availability (training in public happens usually between 9am-2pm).
UDP includes 21 days of board and train, 4 private sessions and a EZ educator 900 ($241.99 retail)
This program focuses on creating receptive, confident, and obedient dogs. We will address behavior issues as well as a strong focus on developing play in order to provide a greater motivator, fulfill your dog's genetic, mental and physical desires as well as strengthen your bond.
Behaviors that your dog will learn are:
Down
Stay
Place
Loose Leash Walk
Recalls
Crate Training
Thresholds (remain obedient and receptive at doors)
Deal with any behavioral problems:

Resource guarding
Leash reactivity
Redirected aggression
Aggression
Pulling on leash
Jumping on people
Excessive barking
Anxiety
Fear and phobias
CALL or EMAIL SO WE CAN DETERMINE WHAT OPTION FITS YOU BEST!