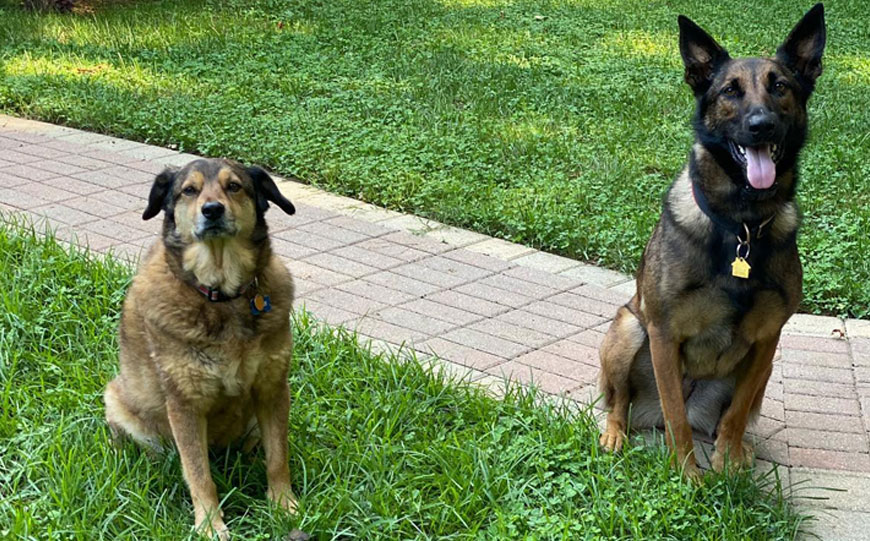 Off Leash Package
Price $2,530 21 days of board and train, 4 hours private lessons (2 required 1 neighborhood and another in public) and EZ educator 900.
This package is for those looking for our outstanding reliability in public with heavy distractions and off leash. Off leash is only recommended in places that allow it and we always recommend to use a leash whenever there is heavy traffic as even obedience at its highest reliability does not mean it is 100%. This is meant for you to enjoy and trust your dog in the best way possible so use this power responsibly.
UDP and Off Leash package subscribe your dog for future refreshers or continuing education either free private lessons (only for behaviors addresses during training) or a discounted board and train ($38.50 per day instead of $100) for the first 6 months. If it has been 6 months or longer and your dog is no longer quite as sharp as right after bootcamp then we can practice with distractions and multiple scenarios so we send can send them back even better than before ($55).
CALL or EMAIL SO WE CAN DETERMINE WHAT OPTION FITS YOU BEST!